Board of Directors
The Minnesota Lions Vision Foundation has a 22-person board of directors composed of Multiple District 5M Lions International members in good standing. Vision Foundation board members give fiscal oversight to the Lions Gift of Sight eye bank and report on eye bank activities to the Lions of Minnesota. They promote the eye bank and other sight–related endeavors at the University of Minnesota to fellow Lions and to their communities. In addition, directors regularly review grant requests from the University's Lions Children's Eye Clinic and Lions Macular Degeneration Research and Rehabilitation Center, as well as University research projects at the Lions Research Building.
PDG Lion Nadeen Lunde
District 5M-1
Lion Dustin Tino
District 5M-3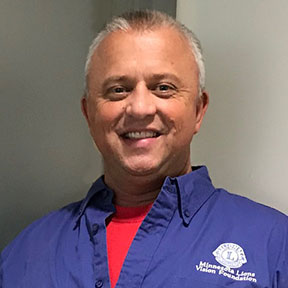 PDG Lion Rob Hed, Chair
District 5M-5
PDG Lion Steve Linder
District 5M-7
PDG Lion James Arvidson
District 5M-9
Parkers Prairie, Minnesota
Lion Scott Grove
District 5M-11
Lion Mary McNellis
Treasurer
PDG Lion Jack Krage
District 5M-1
Lion Jim Hoyt
District 5M-3
PDG Lion Kristine Morin
District 5M-5
PDG Lion Terry Wold
District 5M-7
PDG Lion Dick Stebbins
District 5M-9
Lion Patty Purath
District 5M-11
Red Lake Falls, Minnesota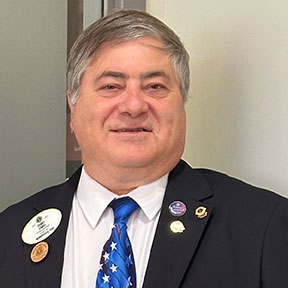 DG Lion Terry Zabel
MD5M Council Liaison
Lion Hilary Wickenhauser
District 5M-2
Lion Craig Schellberg
District 5M-4
PDG Lion Pat Findley
District 5M-6
Lion Jordan Haukos
District 5M-8
Lion Jim Molde, O.D.
District 5M-10
Lion Jeff Fenske
Legal Consultant
Lion Lyle Goff
Community Relations & Legislative Liaison
Lion Wendy Goldsmith, O.D.
District 5M-2
PDG Lion Jeff Swenson
District 5M-4
Lion Bob Nyre
District 5M-6
2VDG Lion Deb Bialke
District 5M-8
PDG Lion Mark Osthus
District 5M-10
PDG Lion Nancy Mathwig
Secretary